Camping is a wonderful pastime for families and friends. The key to a great experience is to be prepared. For any camping trip, there are camp gear items that you should always take along. Here is a list of some of the more important things to take with you.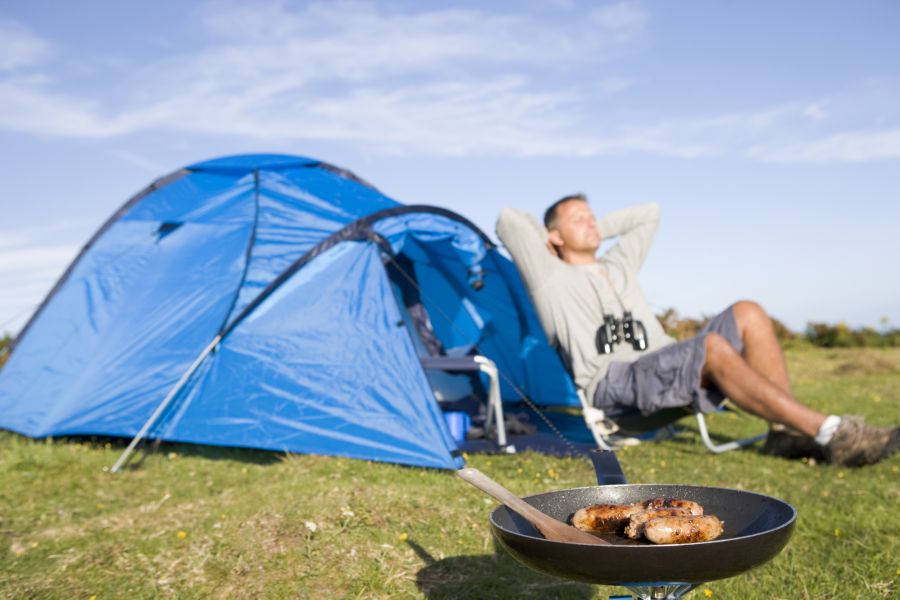 Tent
It may seem obvious, but you need a sturdy tent, unless you are doing camping in an RV. If you have an old tent, set it up in your backyard and check for damage. Take inventory of your tent poles and stakes to make sure they are all there. Make sure that you have enough tent space to accommodate everyone in your group.
Sleeping Gear
You need to take along gear that will help everyone get a good night's sleep. Every person should have a warm sleeping bag. The weather can get very chilly at night, even during the summer.
If the surface is too bumpy, a mat or an air mattress will make the sleeping site more comfortable. Make sure that the air mattress does not have any leaks. If you have room, a camping cot is a good option because you can store things under your cot. Each person should also bring his own pillow.
Toiletries
When making your reservation, ask about restroom facilities. Even if the campsite has a restroom, bring along a good supply of toilet paper. If the camp site is popular, the restrooms can run out of toilet paper fast.
Personal toiletry items should be brought so that everyone can be refreshed after roughing it all day. Things like shampoo and soap can be shared, but every person should bring his or her own personal care items, like toothbrushes, eye care supplies, and razors.
Do not forget to pack a bottle of broad-spectrum sunscreen with your toiletry items.
Cooking And Foods
If you are cooking outdoors, you will need the proper cooking utensils and serving ware. The pots and pans should be made of heavy cast iron and be safe for high heat. All cooking utensils should be heat safe.
Thick oven mitts will be needed. Do not forget the can opener. You will need a cooler to keep your perishables. Bring lots of water and snacks.
Remember that you are out in the wild, and animals will be attracted to your food. Don't leave your food on the picnic table unattended. Keep your non-perishable ingredients in a sturdy container in your car.
First Aid Kit
A first-aid kit is absolutely essential in your camp gear. Scrapes and scratches can happen anywhere at any time. When cleaning wounds, use the potable water that you brought because it is cleaner.
Insect Repellent
A camping trip would not be complete without bugs. Bring along bug repellents and citronella candles to keep those pests away. For bug bites, apply some ice on the bite immediately. This can keep the swelling and itching down. Apply an anti-itch cream if needed.
Flashlight And Lanterns
Bring along flashlights and camp lanterns with some extra batteries. If available, have a light source for every adult. Kids like to play games by lantern light. Sometimes you can find child-sized lanterns that each child can easily carry.
Matches
No doubt you want the campfire experience. Make sure that you bring matches. Put them in a ziplock bag to keep them dry. Check with your campground to see if they supply firewood.
Check Weather
In addition to taking along the essential camp gear, you should check the weather regularly before your departure date. Weather can change quickly. If a storm is suddenly heading your way, you want to have a backup plan. Knowing exactly what is ahead will make you better prepared for your camping trip.
Make a camping gear checklist so that you won't leave anything important behind. Having the right gear is the difference between having a good time or a lousy one.